July 22nd, 2010 Posted in
Photos
|
3 Comments »
This is a little idea of what's been going on in the Michael household lately.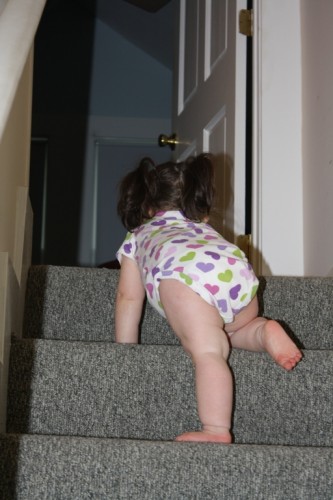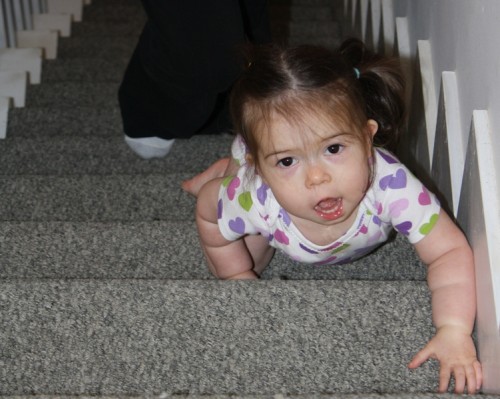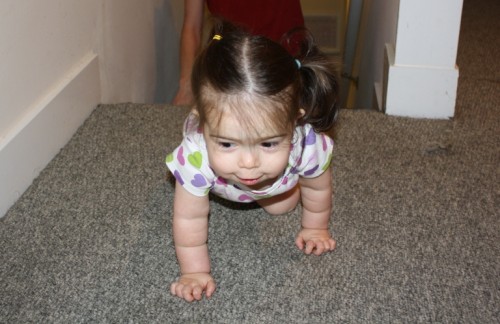 If I put her down anywhere, she will crawl to the stairs and start climbing. Just last Thursday, her physical therapist was telling me how she has been trying to get Rowan to climb but Rowan wouldn't do it. Now look at her.
And this is what I wake up to now…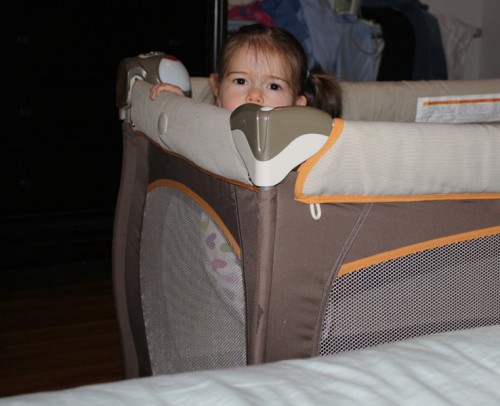 Rowan is now pulling up on anything and everything. This is just like her. Once she decides to do something she doesn't look back!